Site location
Glenorchy - New Zealand
An exemplar application of technology to achieve zero energy
Camp Glenorchy is New Zealand's first Net Zero Energy accommodations. Designed to the principles of the Living Building Challenge, the facility aims to achieve a 50% reduction in water and energy use, while providing a guest experience that inspires and delights. Attention was invested in every feature of this incredible project to achieve a truly exemplar outcome.
Awards:
Finalist International KNX awards 2018.

Best NZ Commercial KNX project 2018.
Integrated controls & monitoring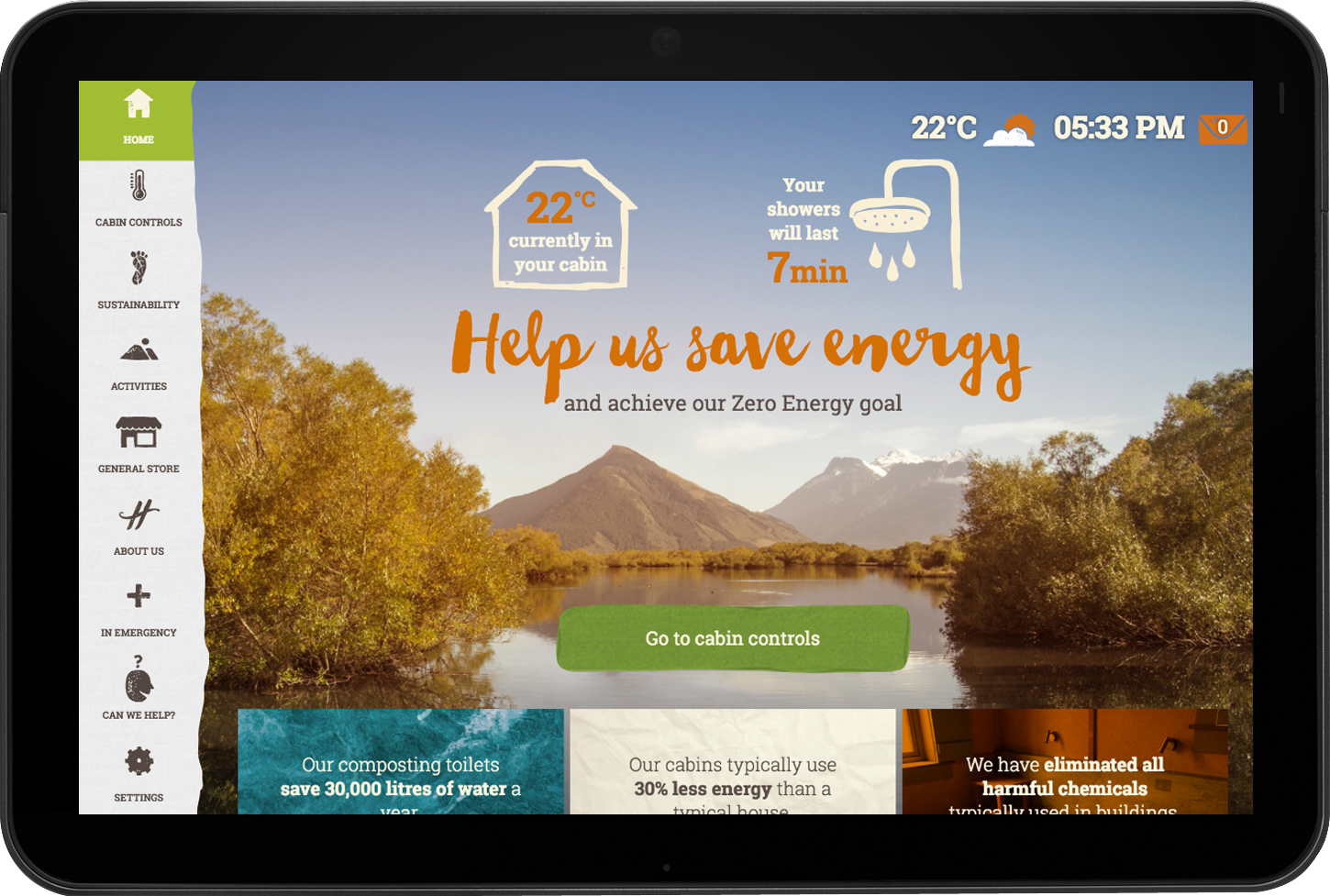 The control solution that we implemented integrates and controls all of the key systems across the site. Including solar and ground source heating plant, room temperature controls, lighting, user interfaces, waste water discharge.
A monitoring solution sits across the whole site, capturing 1600 data points. Data is used to manage the site and educate visitors. Data is accessible to anyone via open source API, ensuring its true value can be realised.
The system is plays a central role achieving the target of 50% reduction in electricity, 50% reduction in water use and zero energy operation.